hey guys! c: i'm new here and my character just got approved. (shoutout to morgan hahaha) in this topic, i'll be posting info on my characters, as well as any character ideas i have that i want to create in the future. please drop a comment if you want to set up a relationship or link with one of my characters, that would be hella cool.
liam choi, son of phobetor - god of nightmares
brave. headstrong. loyal. smart. artistic.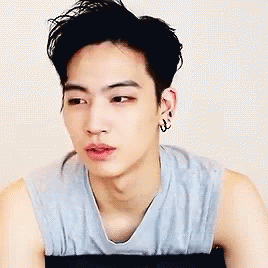 what do you like? walking in the rain. marlboro red. the smell of chinatown in manhattan. roman art. city parkour. the beach. sketching
what do you dislike? modern art. cats. crowds. dishonesty. team sports. failure.
hogwarts house gryffindor/slytherin.
who have you met?
- lee: a young girl who is kinda fun to be around. liam thinks she's weird but in a good way.
- arian: she's crazy about art and stuff. liam is annoyed by her.


nael gaspard beauchéne, son of peitho - goddess of persuasion and seduction  
sly. cocky. male lolita. impenetrable. a flirt.
what do you like? long showers. horror movies. basketball. fashion. girls and boys and everything in between. cats. slow, burning summers. lollipops. ice cream. playing with hair. a cigarette with friends. skating.
what do you dislike? prudence. hesitation. confusion. the cold. winter. commitment.
hogwarts house gryffindor.

WIP--
lucifer cortez nixon, son of mercury - god of thieves and tricksters, legacy of lucifer - god of the morning star
kleptomaniac. volatile. always hungry. bookworm. athletic.
what do you like? picking locks. 100m races. gymnastics. long holidays. being the best at something. anything food-related. reading books late at night with only a night-light on. the smell of libraries. proving people wrong.
what do you dislike? losing. not getting a job done. procrastinating. philosophy. the feeling of hunger.
hogwarts house slytherin/hufflepuff.

kai romano, son of mellona - goddess of bees and honey
flower boy. bouncy. curious. human sunshine. warm.
what do you like? the low buzzing of bees. picnics on sunny evenings. the smell of pollen. spring. baby animals.
what do you dislike? pollution. seafood. social media. bossiness. the dark.
hogwarts house hufflepuff.

andromeda anderson, daughter of demeter - goddess of agriculture, plants and fertility
moody. modern. sarcastic. bibliophile. calm.
what do you like? psychology. the human mind. criminology. reading all day long. black tea.
what do you dislike? boys. injustice. cardio. unpredictability. being wrong.
hogwarts house ravenclaw.